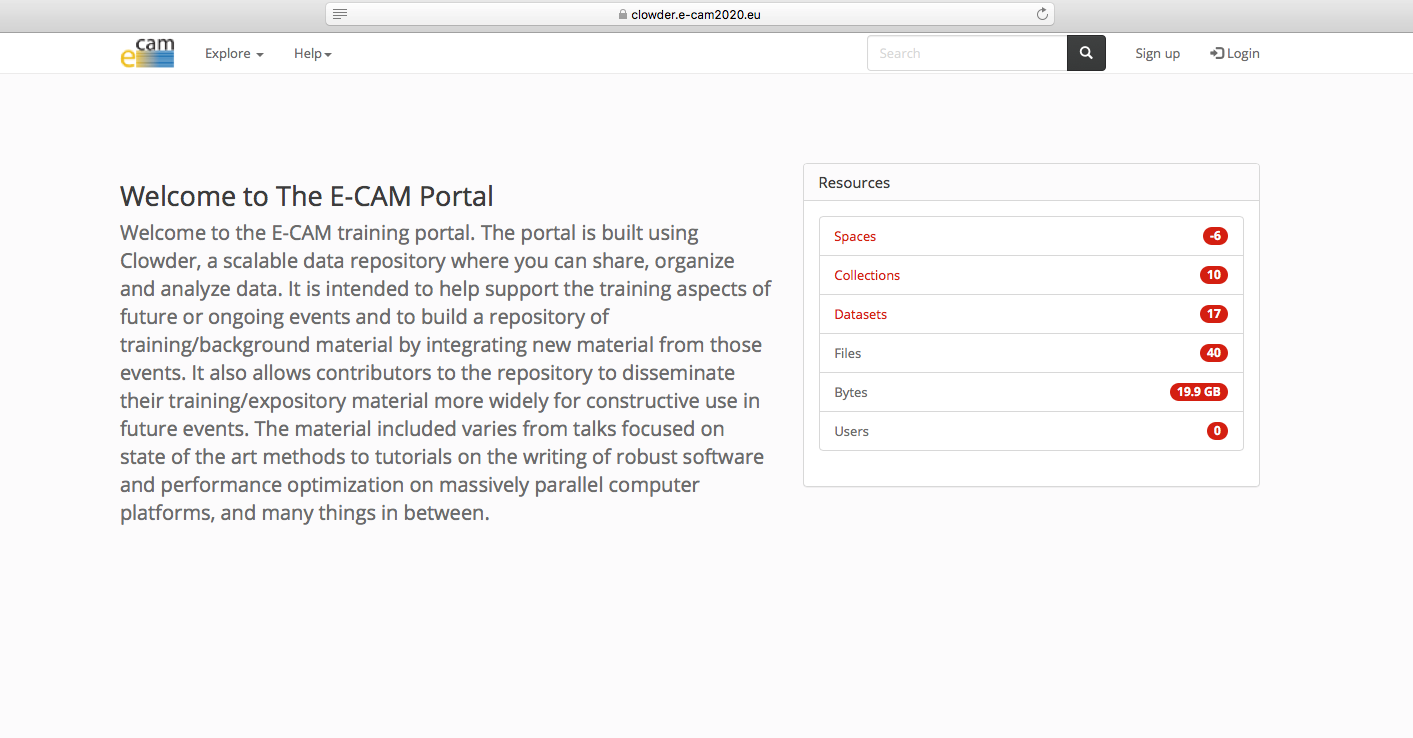 We are pleased to announce that our E-CAM training portal is now online. Access instructions here.
The goals and expected impacts for our online training infrastructure are to:
  Collect the content captured at our Extended Software Development Workshops (ESDWs), allowing participants to re-visit lectures or demonstrations in their own time, both during and after the meeting. Such material can also be used by people who did not have the opportunity to attend the ESDW in person (particularly interested industries);
  Generate online training modules for each ESDW, which will be a set of preparatory materials shared with the participants of the event and that will allow everyone to acquire the same basic knowledge before the meeting;
  Be a repository for the data associated to our events, such as captured lectures, lecture materials, reading materials, tutorial content and software requirements;
  Build tutorials on programming best practices to develop software for extreme-scale hardware, that we can propose to the extended E-CAM community;
  Associate with other groups and projects with similar training scope, to cover for different and broader training material.
Information on the access to the portal, terminology and instructions for ESDW participants is at this link. The content of the training portal  is freely available upon registration, but we also keep a selection of publicly available lectures accessible directly from the E-CAM website.